We are the volunteer based organization that operates more than 30 marine rescue stations on the British Columbia coast and in the B.C. Interior.
From Vancouver's busy harbour to the remote waters of the North Coast, our volunteer crews are on call 24 hours a day, 365 days a year, ready to respond to marine emergencies. We conduct, on average, 800 marine rescues every year.
You make this possible
Your contributions help support our volunteer training and our keep our equipment in excellent condition.  Donations are also used for prevention programs that save lives on the water before a rescue is needed. Thank you.
Interested in becoming a volunteer? We would love to hear from you.
Contact your local RCMSAR Rescue Station for more information.
TASKINGS IN THE LAST TWO YEARS
Check out news and latest announcements from Royal Canadian Marine Search and Rescue
RCMSAR Station Lax Kw'alaams April 16, 2017 At 1955, RCMSAR Station Lax K'walaams was tasked by JRCC Victoria to a report of a 17-foot pleasure craft overturned at the south end of Birnie Island. Crew members James Henry, Dwayne Wesley and Glen Wesley departed home base to assist. When the FRC arrived on-scene they located […]
A recent marine guidance note from the UK Maritime and Coastguard Agency (MCA) outlines twelve of the most common people-related factors in maritime accidents. While most accidents result from a combination of several different factors, ranging from purely technical...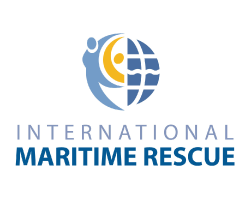 Royal Canadian Marine Search and Rescue is a volunteer based organization that operates more than 30 marine rescue stations on the British Columbia coast and in the B.C. Interior. From Vancouver's busy harbour to the remote waters of the North Coast, our volunteer crews are on call 24 hours a day, 365 days a year, ready to respond to marine emergencies. Charity #106863137RR0001
© The Royal Canadian Marine Search and Rescue Inc