Click here to read RCMSAR's COVID-19 notice
Royal Canadian Marine Search & Rescue
We are the volunteer based organization that operates more than 30 marine rescue stations on the British Columbia coast and in the B.C. Interior.
From Vancouver's busy harbour to the remote waters of the North Coast, our volunteer crews are on call 24 hours a day, 365 days a year, ready to respond to marine emergencies. We conduct, on average, 800 marine rescues every year.
Interested In Becoming a Volunteer?
We would love to hear from you! Please contact your local RCMSAR Station to learn more.
You make this possible
Your contributions help support our volunteer training and our keep our equipment in excellent condition.  Donations are also used for prevention programs that save lives on the water before a rescue is needed. Thank you.
Browse the Royal Canadian Marine Search & Recuse Compass Blog
On Friday, March 9th, RCMSAR CEO, Pat Quealey and Director of Operations, Jason van der Valk, along with two colleagues from Emergency Management BC (EMBC), departed Victoria by plane to begin our 5-day tour to visit our members in the Northern RCMSAR Stations which are located in Kitimat, Hartley Bay, Prince Rupert, Lax Kw'alaams , […]
read more
Excellence in Community Based Marine Safety
We are a key part of the marine search and rescue system, and we work in one of the most challenging search and rescue regions in the world.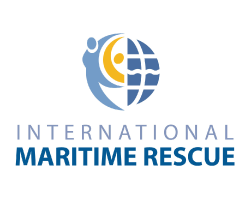 Royal Canadian Marine Search and Rescue is a volunteer based organization that operates more than 30 marine rescue stations on the British Columbia coast and in the B.C. Interior. From Vancouver's busy harbour to the remote waters of the North Coast, our volunteer crews are on call 24 hours a day, 365 days a year, ready to respond to marine emergencies. Charity #106863137RR0001
© The Royal Canadian Marine Search and Rescue Inc